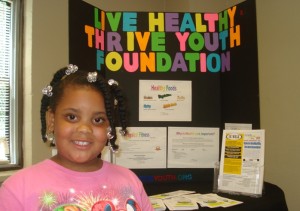 NOW IS THE TIME: COMPASSION MEETS ACTION!
 Give a gift today! Help a child get fit and avoid obesity! Help a child avoid or reverse diabetes and  hypertension. Help an underprivileged child have school supplies. Help a teen go to college.
 Your donation will help a child in need.
The donation you make today will help us improve our educational programs that provide knowledge and awareness of healthy foods, nutrition, fitness, discipline and overall wellness and quality of life for children throughout metropolitan Atlanta. Your secure, tax-deductible, on-line donation will help fund educational programs and provide scholarships for youth who want to major in Education, Health-care/Medicine or Culinary arts and or S.T.E.M. (Science, Technology, Environment and Math).
All contributions are used for program development, training, and operations of our youth programs which provide FREE educational assistance, life skills training and basic wellness assessment for one child at a time, one family at a time, one community at a time.
ONE TIME DONATION 
MAIL A CHECK
Live Healthy & Thrive Youth Foundation, Inc. (LHTYF)
1270 Caroline Street
Suite D120-307
Atlanta, GA 30307
 Thank you for your support and kind generosity.
---
Customizing Your Donation
We don't believe in one-size-fits-all charitable donations at Live Healthy & Thrive Youth Foundation. You may designate how we should use your gift and you also can give in honor or memory of a loved one. You may give a gift on behalf of a family member or friend for his/her birthday. In order to customize your donation, once you click the donate button, you will see the option to donate via Paypal or credit/debit card. There will be a directive that says: "add special instructions to the seller," in this space, please customize your donation by telling us who you would like to honor or make your donation in honor of or in remembrance of. We will gladly add that person's name to our donor list.

HOW TO DONATE TO LIVE HEALTHY & THRIVE YOUTH FOUNDATION:
MAKE A DONATION ON LINE NOW – CLICK HERE. USING YOUR MAJOR CREDIT CARD (VISA, MASTERCARD, AMEX, DISCOVER)
Donate via Georgia Gives Day. Learn more & Donate Now.
BECOME AN ANNUAL GIVER of our Pinnacle Youth Scholarship Fund through our Givebutter Campaign. CLICK HERE.
Hold a Fundraiser, we are happy to discuss any fund-raising opportunities with your organization. If your company offers business networking events, health-focused or family-oriented events, we're interested in talking to you. Please contact us for details.
Make us the beneficiary of your event. Donate a portion of your ticket sales to our organization.
If your company has a matching gift program, make a donation and your company will match your donation to us, once you notify them.
Purchase products from our affiliate partners. You will find them on the partners page. A portion of sales from your total purchase will benefit our Foundation.
Host a birthday fundraiser on Facebook.
Gifts may also be made through retirement plans, life insurance policies, trusts or other financial planning options. Ask us how.
You have the option of making monthly recurring donations of any amount. We recognize that some people like to give continually without having to remember to visit our website every month. If you would like to sign up for a recurring gift, please join our year round giving campaign for the Pinnacle Youth Scholarship Fund. CLICK HERE.

TAX EXEMPTION
Live Healthy & Thrive Youth Foundation Inc., is a Georgia non-profit corporation and an IRS approved 501(c)3 tax exempt public charity. Your generous donation may be tax deductible to the maximum extent of the law (pursuant to IRS 598). Please check with a tax professional. View a copy of our tax exempt  letter here: LHTYF-IRSletter
As a 501(c)(3) corporation, the Live Healthy & Thrive Youth Foundation is a fiscally responsible steward of donations and grants received from individuals, foundations and companies. Please contact us to request our Annual Report for more in-depth information.
---
DONOR PRIVACY POLICY
We respect your personal information and promise to keep it private. Your information is safe with us. Our promise to you is that we will always respect your privacy and offer you a safe and secure place to donate to our programs and support our work.
(1) Live Healthy & Thrive Youth Foundation (LHTYF) will not share or sell a donor's personal information with anyone else, nor send donor mailings on behalf of other organizations.  (2) We will only share or sell personal information once the donor has given the charity specific permission to do so. (3) You will never receive an email or any correspondence from one of our sponsors or partners without us asking for your permission first.
---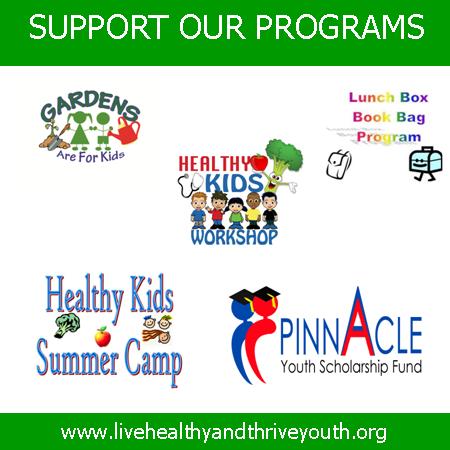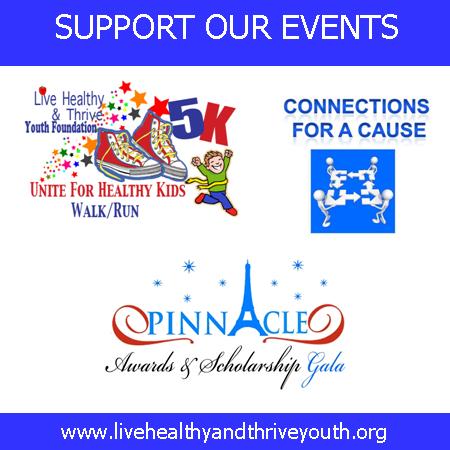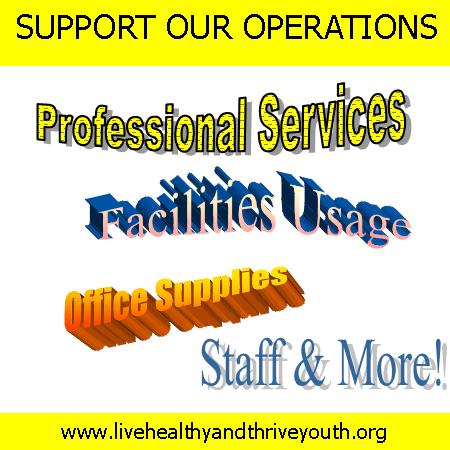 WE APPRECIATE YOUR DONATIONS TO ASSIST US IN FUNDING ALL OF OUR AREAS OF NEED!